Hi! Remember me? I have been terrible at keeping up on here. I do have a semi excuse - I start a new job Monday! New job means outfit making time! Like my usual outfit creations, I had to have inspiration pictures. I have been in a definite winter slump and struggling to make cute outfits! I wear the same clothes year round, just in different layers, so at times it can be difficult to come up with a new and exciting outfit. Inspiration pictures to the rescue!
I save tons of Fashion inspiration on my
Pinterest
page, so whenever I am in a rut I head here and try and recreate a few of them. I know a lot are quite a big stretch, but anything to get me thinking with what I have. PS - EVERY SINGLE PICTURE from here had a broken link on Pinterest, or went to someone's tumblr page so they weren't the actual owner, etc. Drives me CRAZY when you try and click on a Pinterest picture and the link is broken or it goes to a random site with no information. Grrr! Makes me want to watermark my pics so that never happens with my site!
Let's begin! I can wear jeans at my new job, which is awesome! I absolutely LOVE this inspiration picture - her rocking bod doesn't hurt either. But I love how it is professional yet fun with her leopard shoes and statement necklace.
Inspiration
I attempted to take a couple of these pics with my nice camera. I don't think I am strong enough to hold up the camera and suck it in and attempt to pose.
Blazer: H&M, Necklace: Target (I think?), Tank: Target, Jeans: Citizens of Humanity, Leopard Heels: Guess
Reality
Weird - another blazer look. I have saved this photo for a while, too. I am still dying to get a pale coral blazer. So pretty! I love love love blazers because they look a little fancier, but are usually pretty comfy. And you can usually find cute ones at Forever 21 or inexpensive boutiques.

Inspiration
Again, definitely a stretch but it made me pair these two pieces together that I normally wouldn't!
Blazer: Forever 21, Tank: Express, Jeans: MiH, Flats: Von Maur (sorry about my awkward partial turn out. I swear this is cuter in real life).
Reality
Close up of the earrings! $2! (Heartbreaker - local MN boutique)
Clearly I am dying for color in all of this dreary weather. Can't take much more of it! Love this inspiration pic to keep me happy in brights!
Inspiration

I kind of flip flopped the colors but it works!


Top: Express, Cardigan: Target, Necklace: gift from mom in Key West, Jeans: Alloy, Flats: Steve Madden
Normally Kim Kardashian's outfits would be hard to remake, but this one is easy!
Inspiration
I still want to find a better pair of black jeggings. These are little stiff and I want a pair that are sleek and comfy! (sorry about the giant camera strap).
Blazer: Forever 21, Tank: Target, Necklace: Francesca's, Skinnies: Alloy, Heels: Jessica Simpson
Reality
Both of these outfits are soooo cute, but I knew I could recreate one of them almost exactly!
Inspiration
My version isn't as cute, but I tried! I wish my sweater was a little looser, then I wouldn't be so judgmental of myself. :)
Sweater: Macy's, Blouse: NY&Co, Necklace: Express, Jeans: Alloy, Boots: Heartbreaker
Reality
I have a large obsession with Courtney Kerr, her show, blog, and most importantly, her style! I stalk her
Instagram
daily to see her outfits and she ever disappoints. This photo wasn't so much an exact inspiration, but reminded me of one of my favorite shirts.
Source: http://instagram.com/thecourtneykerr
Inspiration
Love this shirt! I wish I had some green skinnies. Then I would really love this outfit.
Top: Old Navy, Necklace: Urban Outfitters, Jeans: MiH, Flats: Steve Madden
Reality
I'm always looking for ways to wear my plum jeans, and when I saw this on
Instagram
I was in love!
Source:
http://instagram.com/mimiikonn
Inspiration
Such a simple but cute look!
Top: Old Navy: Jeans: MiH, Necklace: Urban Outfitters, Shoes: Steve Madden
Reality
And last but not least, I didn't have an inspiration picture, just want to wear it. So sue me!
Top: Target, Skinnies: Alloy, Boots: Heartbreaker, Necklace: Francesca's
I will post on
Instagram
what I actually end up wearing. I am going to start up the #30dayclosetremix like I did last year. Force myself to be accountable and try to keep this up!
I also had Nate order an
outlet protector
since my goal is to actually do my hair more often for work. The biggest problem - I worry I leave my flat iron plugged in and have anxiety all day long that I left it on. Problem solved!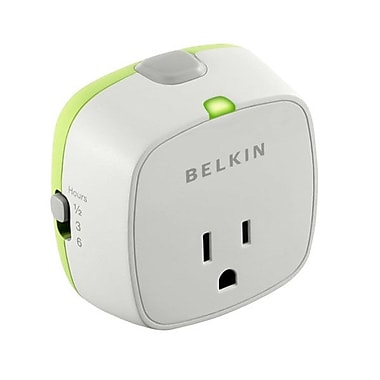 Are you in a winter fashion rut? What tips do you have to get out of it??
Follow me on
Facebook
!